English version below
Ciao!
Eccomi finalmente con un nuovo post!
Vorrei condividere le mie ricette per prodotti di igiene e bellezza, e scambiare qualche consiglio con voi :) Sentitevi libere di commentare e dare suggerimenti!
Siamo bombardati dalle pubblicità ma non ci soffermiamo abbastanza per valutare se qualcosa è salutare o meno. Senza contare poi i test dei prodotti sugli animali, che sosteniamo comprando certi prodotti. Allo stesso tempo le informazioni non sono sempre chiare, perciò come uscire da questa giungla?
Semplice: autoproducendo quello che ci serve! E' economico, cruelty free e divertente!
Ecco le mie ricette, modificate da quelle trovate in rete (soprattutto da
Eco, Equo e Vegan
).
Riporto semplicemente quello con cui io mi trovo bene, non posso garantire lo stesso per chiunque e nemmeno prevedere effetti collaterali ;)
1.
Dentifricio
I dentifrici in commercio sono pieni di sostanze nocive, per la salute e per i denti. Se leggete sulla confezione, sul 90% dei dentifrici c'è scritto di usarne quantità minime per i bambini. Come mai? Cercate su google e vi si aprirà un mondo sull'argomento.
Ad ogni modo, da qualche mese sto usando questa ricetta che mi sta dando delle soddisfazioni! Denti puliti e alito fresco, come con il dentifricio, ma con costi minimi e prodotti naturali!
La base del mio dentifricio è l'argilla bianca ventilata. No, quando vi laverete i denti non sentirete il sapore di terra, tranquilli :) Io la compro in erboristeria e costa circa 9,00 € per 1 kg, ma vi dura un'eternità. tipo 2/3 anni, se la usate anche per altre ricette.
Gli altri ingredienti sono gli oli essenziali alimentari. Io uso quello di menta piperita per la freschezza e quello di tea tree per le sue proprietà antibatteriche e antinfiammatorie.
Perciò, la ricetta è semplice: prendete un vasetto di vetro provvisto di coperchio, ci mettete 2/3 cucchiai di argilla bianca, poi ci mettete a piacere gli oli essenziali che preferite. Mischiate bene, ci lasciate un cucchiaino di plastica dentro e avete finito.
Per usarlo, mettete un cucchiaino scarso di composto nel palmo della mano, lo bagnate un pochino e poi lo tirate sù con lo spazzolino umido.
2.
Detergente/maschera per il viso
Semplicemente amalgamare l'argilla bianca con acqua. Ne potete conservare un po' già miscelata in un vasetto pulito, pronta per l'uso. A piacere, potete pontenziarla con qualche goccia di olio di rosa mosqueta, per un effetto antiage, oppure di tea tree, se avete la pelle grassa e tendente a brufoletti e punti neri.
3.
Tonico per il viso e balsamo per i capelli
Sì sì, uso lo stesso prodotto sia per il viso che per i capelli.
Supersemplice: vi procurate un contenitore con dosatore (tipo i dispenser del sapone per le mani), lo riempite per un terzo con aceto di mele e per due terzi con acqua.
Provare per credere, non ho mai avuto capelli così morbidi!
E sul viso, sgrassa senza essere aggressivo.
Non preoccupatevi per l'odore, perché svanisce subito.
4.
Scrub per il viso
Per questo prodotto vi do due ricette, una più aggressiva e una più dolce.
La prima è composta da argilla (bianca o verde) mischiata in un vasetto con una pari quantità di bicarbonato di sodio. Essendo un po' forte è meglio riservarla a 2 o 3 volte al mese, e da evitare in caso di pelli delicate o molto sensibili (è un portento!). Per utilizzarla, ne mettete un cucchiaio circa sul palmo della mano, aggiungete qualche goccia di acqua per impastarla, e la massaggiate sul viso, poi risciacquate. Non lasciatela seccare sul viso, perchè l'unico effetto sarebbe quello di stressare la pelle.
La seconda, invece, è composta da malto (o miele per i non vegan) e zucchero di canna.
Ne mischio pari quantità in un vasetto ed è pronta per l'uso! Si massaggia sul viso e si risciacqua, non serve detergere con sapone, perchè la vostra pelle sarà pulita.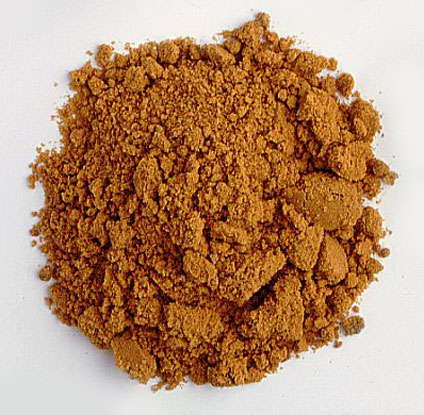 5.
Deodorante
Ne ho provate mille di ricette sui deodoranti fatti in casa, ma l'unica che ritengo valida è questa:
in un vasetto di vetro, mischiate 2/3 cucchiai di bicarbonato, 1 cucchiaio di amido di riso o di mais o fecola di patate, e qualche chiodo di garofano (facoltativo, ma gli dà un gradevolissimo e leggero profumo).
Si applica con le dita. Freschezza garantita per tutta la giornata! Se avete la pelle delicata però è meglio fare un test con poco prodotto, perchè per qualcuno il bicarbonato può essere aggressivo.
E voi cosa usate?
xoxo
Vale
***
Hi there!
Here I am finally with a new post.
I'd like to share my beauty and hygiene items recipes, and exchange some tips with you :) So feel free to comment and give your own suggestions!
We are bombarded by advertising, but we do not linger enough to assess whether something is healthy or not. Not to mention the product testing on animals, which we support by buying certain products. At the same time the information is not always clear, so how come out of this jungle?
Simple: doing yourself what you need! It's cheap, cruelty free, and fun!
Here are my recipes, modified from those found in the network (especially from
Eco, Equo e Vegan
).
I only share recipes which I am comfortable with, I can't guarantee the same for everyone and even predict side effects ;)
1.
Toothpaste
Toothpastes on the market are full of harmful substances, for the health and to the teeth. If you read on the package, on 90% of the toothpaste is written to use minimum amount for children. Why? Search on google and you will open a world on the subject. However, a few months I've been using this recipe that is giving me satisfaction!
Clean teeth and fresh breath, as with the toothpaste, but with minimal cost and natural products! The basis of my toothpaste is white clay ventilated. No, when you'll wash your teeth you won't feel the taste of earth :) It's cheap if you compare it to other hygiene products.
The other ingredients are essential oils (those good for nutritional use, of course). I use peppermint for freshness and tea tree for its anti-inflammatory and antibacterial properties.
Therefore, the recipe is simple: take a glass jar with cover, put 2/3 tablespoons of white clay, then add your favorite essential oils, as much as you prefere. Mix well, leave a plastic spoon in and you're done.
To use it, put a teaspoon of mixture in the palm of your hand, wet a bit and then pull it upwards with the wet brush.
2.
Detergent / face mask
Simply mix white clay with water. You can hold a bit of it already mixed in a clean jar, ready for use.
At leisure, you can add a few drops of oil of musk rose, for anti-aging, or tea tree, if you have oily skin and prone to pimples and points blacks.
3.
Face t
onic and hair conditioner
Yup, I use the same product for both face and hair.
Supersimple: take a container with dispenser (like the dispenser of hand soap), fill for a third with apple cider vinegar and two thirds with water. Seeing is believing, I never had hair so soft! And on the face, degreases without being aggressive. Do not worry about the smell, because it fades quickly.
4.
Facial Scrub
For this product I will give you two recipes, one more aggressive and one sweeter.
first is composed of clay (white or green) mixed in a jar with an equal amount of sodium bicarbonate. Being a bit strong, it's better to reserve it for 2 or 3 times a month, and to be avoided in case of delicate or very sensitive skin. To use it, put about a tablespoon in the palm of your hand, add a few drops of water to knead and massage the face, then rinse. Do not let it dry on your face, because the only effect would be to stress the skin.
The second, instead, is composed of malt (or honey for non-vegans) and brown sugar. Mix equal amount in a jar and it's ready for use! Massage on your face and rinse, no need to clean with soap because your skin will be clean.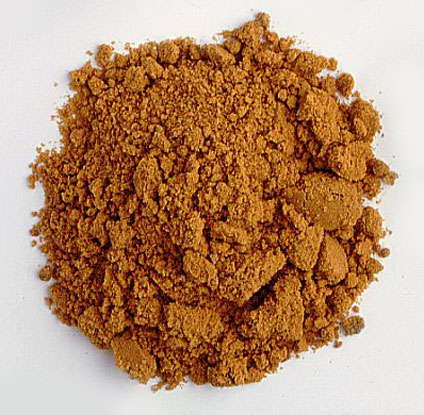 5.
Deodorant
I've tried a thousand recipes on homemade deodorant, but the one I prefer is this one: in a glass jar, mix 2/3 tablespoons of baking soda, 1 tablespoon rice or corn starch or potato starch, and a few cloves (optional, but gives a pleasant, light scent). Apply with your fingers. Freshness guaranteed all day long! If you have sensitive skin, it is best to do a test with a little bit of the product, because for some people baking soda can be aggressive.
And you? What do you use?
xoxo
Vale